Advanced Comprehensive Ophthalmology Fellowships
Growing the Next Generation of Ophthalmic Leaders
EyeCare Partners (ECP) is the nation's leading provider of clinically integrated eye care. We have a mission to enhance vision, advance eye care and improve lives. Our national network of over 300 ophthalmologists and 700 optometrists provides a lifetime of care to our patients. With over 700 ECP-affiliated practice locations, we provide services that span the eye care continuum in 18 states and 30 markets. ECP believes in comprehensive ophthalmology and we aspire to grow the next generation of ophthalmic leaders.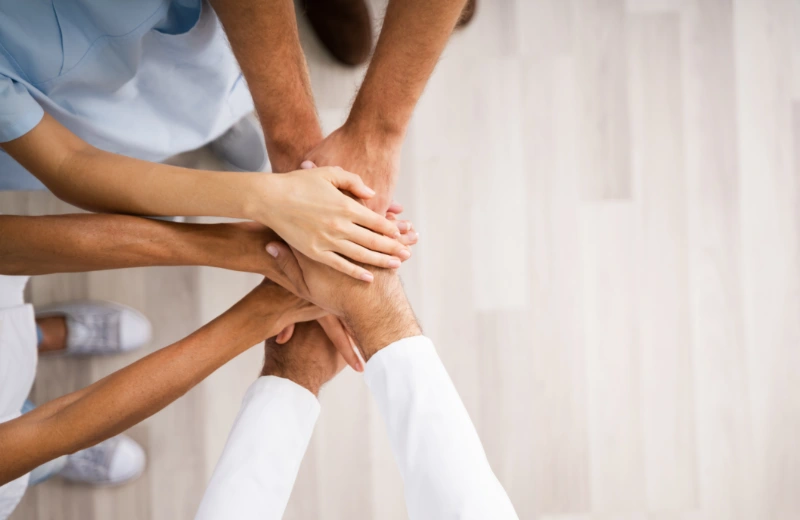 Advantages of the ECP Advanced Comprehensive Ophthalmology Fellowship
Our innovative Advanced Comprehensive Ophthalmology Fellowship, or ACOF, will provide one year of advanced training to graduates of ophthalmology residencies in the United States. Under the mentorship of ECP's nationally recognized ophthalmologists, ACOF Fellows will learn advanced medical approaches and surgical skills not typically taught in residency programs.
All ACOF fellows will receive instruction in practice management and working with industry. We offer an opportunity to become qualified to participate in one of ECP's more than 200 clinical trials.
A Unique Opportunity to Work Alongside Thought Leaders
At ECP sites, ACOF Fellows will start their careers in an integrated vision care environment. Successful ACOF Fellows will be offered opportunities to join ECP practices and participate in a career-long mentoring program and will be part of a network that is committed to mentoring excellence.
2024 Fellowships
Ohio: Cincinnati Eye Institute (Dr. Ed Meier)
Virginia: Virginia Eye (Dr. John Sheppard)
Michigan: Oakland Ophthalmic Surgery (Dr. Tim Page)
You can apply to any or all of the fellowships with one application.
One fellowship available at each site
Fellowship at Cincinnati Eye Institute
Fellowship at Virginia Eye Consultants
Fellowship at Oakland Ophthalmic Surgery
Advanced Comprehensive Ophthalmology Fellowship at Cincinnati Eye Institute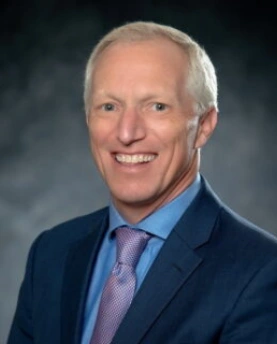 Edward Meier, MD
Fellowship Director
Specialties:
Cataracts, Comprehensive Eye Care, Dry Eye, Diabetic Eye Care, Glaucoma
Cincinnati Eye Institute
6150 Radio Way
Madison, OH 45040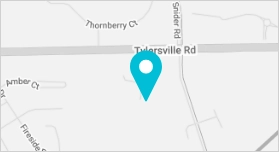 ACOF fellowship aims to prepare new residency graduates for careers as excellent comprehensive ophthalmologists in busy practice settings.
Fellows will train at the Cincinnati Eye Institute, one of the country's largest and most well-recognized ophthalmology practices. With over 50 ophthalmologists across all subspecialties, fellows will be exposed to the best of a real-world private practice with a strong academic and research foundation.
The fellowship will include:
Advanced glaucoma care, including a variety of MIGS
Advanced cornea care
Retinal care for the comprehensive ophthalmologist
Urgent eye care through referrals and emergency visits
Teaching medical students, residents, and other fellows
Research as a sub-investigator in industry-sponsored clinical trials and successful completion of an independent, mentored research project
Training in speaking and presentation skills
Training in practice management and development with an emphasis on building a referral network
ACOF Fellows at Cincinnati Eye Institute will also:
Learn advanced cataract surgery techniques,
Gain experience with multifocal, toric, and extended depth of focus IOLs,
Acquire expertise in screening and selecting patients for premium IOLs
Learn advanced biometry and lens selection,
Learn extracapsular lens fixation techniques, the management of surgical complications, IOL exchange techniques, and anterior segment reconstruction.
Dr. Ed Meier Explains the ACOF at Cincinnati Eye Institute
Advanced Comprehensive Ophthalmology Fellowship at Virginia Eye Consultants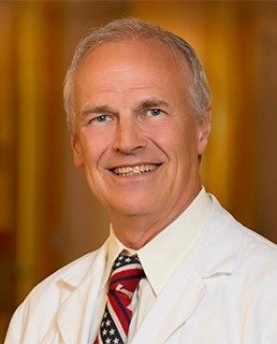 John Sheppard, MD, M.M.Sc
Fellowship Director
Specialties:
Cataracts, Corneal Disease, Dry Eye, Uveitis, Urgents
Virginia Eye Consultants
241 Corporate Boulevard
Norfolk VA, 23502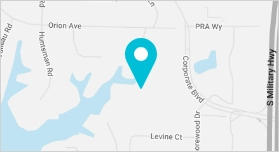 The ACOF fellowship at Virginia Eye Consultants (VEC) strives to develop expert comprehensive ophthalmologists. Fellows will benefit from working with a multispecialty faculty, including:
This fellowship will include:
Treatment of advanced cornea, ocular surface disorders, and anterior segment trauma
Advanced glaucoma treatment, including management of setons and a wide variety of MIGS in conjunction with glaucoma specialists
Teaching in local ophthalmology and optometry residency programs
Providing vision care for those living in disadvantaged communities
Development of public speaking and presentation skills
Experience in clinical trials, including trial procurement, trial design, assuming the role of a sub-principal investigator, manuscript preparation, and publication
Participation in peer review of journal submissions
Dr. John Sheppard Explains the ACOF at Virginia Eye Consultants
Advanced Comprehensive Ophthalmology Fellowship at Oakland Ophthalmic Surgery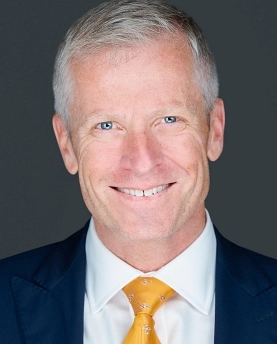 Timothy Page, MD
Fellowship Director
Specialties:
Cataract Surgery
Oakland Ophthalmic Surgery
800 South Adams Rd
Birmingham, MI 48009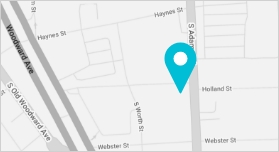 The ACOF Fellowship at Oakland Ophthalmic Surgery aims to create expert comprehensive ophthalmologists. The fellowship program will extend skills learned in residency to reinforce core competencies related to managing cataracts and glaucoma with a distinctive focus on community-based eye care. Fellows will interact with other members of the patient's medical providers, including primary care physicians, endocrinologists, and top ophthalmic subspecialists.
Fellows will also master lens-based refractive surgery techniques and the management of cataract and intraocular lens complications. They will also become expert femtosecond laser cataract surgeons.
This fellowship will include a global outreach component to learn manual small incision cataract surgery. The fellow will join a 10-day mission to Kenya with Dr. Page to work in the clinic and operating room, serving part of the world's most underserved population.
Fellows at Oakland Ophthalmic Surgery will receive Specific Advanced Comprehensive Ophthalmology Training in areas that include:
Intraoperative-based wavefront analysis for superior outcomes
Tertiary management of IOL complications, including IOL exchanges with intact and open posterior capsules
Secondary IOL placement using both iris-fixated and scleral-fixated IOL procedures.
The management of cataract and IOL complications, subluxated IOLs, subluxed crystalline lenses, with significant exposure to eyes that have undergone extensive posterior segment procedures.
Refractive lens-based procedures, including Diffractive trifocal and EDOF IOLs, Non-diffractive EDOF IOLs, Light Adjustable IOLs, and Small aperture IOLs.
How to screen patients for these IOLs and properly manage patient expectations and the post-operative course.
Dr. Timothy Page Explains the ACOF at Oakland Ophthalmic Surgery
ACOF Frequently Asked Questions
What's the value proposition? Why should I take an Advanced Comprehensive Ophthalmology Fellowship when I can go straight into practice?
The goal of the advanced comprehensive ophthalmology fellowship is to fast track the path to ophthalmic excellence and leadership.
What do we mean by fast track? Why would you want to take an advanced comprehensive ophthalmology fellowship instead of going into practice where you have the potential to earn more in your first post-residency year? You will earn a competitive fellowship salary though it may be less than you would earn in private practice.
But consider this: After one year with us, you will be able to offer advanced care to your patients and will be at peak productivity that would take up to five years if you went directly into practice.
Taking the long view, you will be far ahead in your career development after an EyeCare Partners Advanced Comprehensive Ophthalmology Fellowship.
How will career progression work for ACOF Fellows? ECP's Unique Approach to Career Development: The Third Pathway
Successful Fellows will be offered positions at ECP Practice Sites during the fellowship year. That opens up the opportunity for you to take advantage of our Third Pathway.
Until now, you have two options: you could enter academia or go into practice.
With EyeCare Partners Third Pathway, you don't need to choose.
You can teach while you build your practice.
Would you like to participate in clinical trials? There is a home for you at EyeCare Partners.
Would you like to change the future of vision care? You can join one of our 13 Medical Executive Boards (MEBs) and their subcommittees to shape the future of our organization. The MEBs partner with our unique Innovation Center, home to three initiatives: Education, Research, and Quality and Clinical Transformation, and you can play a role in the Innovation Center's initiatives.
Do you imagine yourself in a leadership role? Every new physician in EyeCare Partners benefits from a structured mentoring program to help them achieve their highest potential. We need your talent and your input.
And what about the workplace? EyeCare Partners is committed to being where you have always wanted to practice medicine, learn, teach, ask questions, grow professionally, and lead.
Who Can Apply for ACOF Fellowship? The Application Process
ACOF applications are open to third-year ophthalmology residents who anticipate a 2024 graduation date from a residency in the United States. Qualified applicants may apply directly for any or all of the three Advanced Comprehensive Ophthalmology Fellowships. Advanced comprehensive ophthalmology fellowships are not part of the Association of University Professors of Ophthalmology – Fellowship Compliance Committee (AUPO-FCC) fellowship match.
Your application must be complete before August 31, 2023. We will begin interviews in September and plan to extend early decision acceptances to outstanding candidates before December 1, 2023.
The EyeCare Partners Fellowship Governing Board provides oversight for all aspects of ACOF. Board members reflect geographic diversity, consistent with our presence in 18 states. Having a young ophthalmologist on this board reflects our commitment to provide a voice to those at the start of their careers. Other Board members have decades of experience in ophthalmic education leadership.
Request More Information
Contact us to request details about future fellowship opportunities.
The application season for the 2024 fellowship has now closed.
Please let us know if you are interested in hearing more about the opportunities in 2025 by requesting additional information.