EyeCare Partners Announces Change in Executive Office
David Clark, who had served as Chief Executive Officer since 2021, has left the company; Search underway for new CEO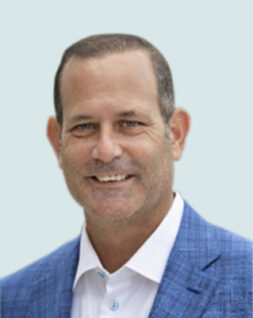 ST. LOUIS (September 07, 2023) – EyeCare Partners LLC, the leading network of clinically integrated eye care today announced that David A. Clark, who has served as Chief Executive Officer (CEO) since 2021, has left the organization. Benjamin Breier will serve as Interim CEO and the search for a new CEO is in process. Mr. Breier is Head of U.S. Private Equity Health and Life at Partners Group, a leading global private markets firm. He was the former CEO of Kindred Healthcare, a publicly traded Fortune 500 company with $8 billion of revenue and 135,000 employees.
During David's tenure, EyeCare Partners added 38 practices, over 200 doctors and expanded in 4 new states, bringing its total to over 1,000 providers operating across over 700 locations in 18 states throughout the Midwest, Southeast, Mid-Atlantic and Southwest regions. In that time, ECP nearly doubled its revenues and is expected to generate $1.7 billion this year.
George Bernstein, Chairman of the Board of Directors of EyeCare Partners, stated "We want to thank David for all his contributions and dedication to EyeCare Partners. He has been instrumental in guiding the organization through a significant period of growth and development, and we are grateful for his many contributions. As we move into the next stage of our journey, we are searching for a new CEO to maintain the momentum, uphold our core values and drive the organization forward. In the interim, we look forward to working with Benjamin Breier who has extensive healthcare CEO experience and as a member of our Board, has strong relationships with the EyeCare Partners executive team."
About EyeCare Partners
EyeCare Partners is the nation's leading provider of clinically integrated eye care. Our national network of over 300 ophthalmologists and 700 optometrists provides a lifetime of care to our patients with a mission to enhance vision, advance eye care and improve lives. Based in St. Louis, Missouri, EyeCare Partners provide services that span the eye care continuum in 18 states and 30 markets. For more information, visit www.eyecare-partners.com and follow us on LinkedIn.
For more information, contact:
Jill Eichhorn – jilleichhorn@eyecare-partners.com